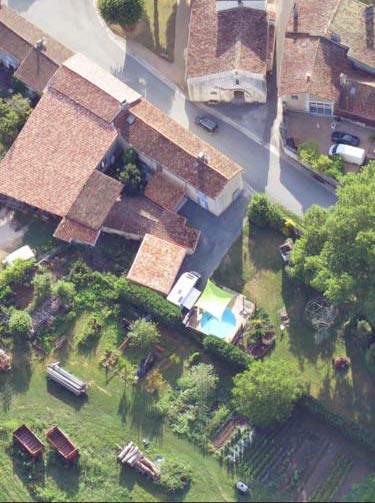 Take to the Skies from our Stunning Riverside Farmhouse
The farmhouse is an 18th century, lovingly restored, spacious property with a modern feel featuring a chill-out music room and a large lounge which doubles as a cinema. WiFi is available, free of charge.
Outside you'll find a solar-heated swimming pool, a sun terrace complete with pool loungers and a courtyard for relaxing or al fresco dining. Soak up the sun in our large garden, featuring the River Nizonne flowing along the bottom creating a peaceful and tranquil haven for your stay.
We are in close proximity to fantastic local bars and restaurants for a true taste of the Charente region. There's even a traditional English pub so you don't miss your favourite footy game!
Soak up the Stunning Scenery
We have a whole host of areas to fly from for our guests, to either explore at their leisure or to be accompanied by our experienced guides. We have over 5 local sites to fly from and to , including landing at local bars and restaurants. You can even fly straight back to the farm house.
Get in touch with us today to find out more about how we can tailor your trip around your